We offer fabulous Neah Bay Camping including ten (10) RV sites at the south end of the beach and tons of tent camping in the meadow at the north end of the facility.
Please stop by the office to check in before entering the Resort.
If the Office is closed, please use a payment envelope and put it in the drop box on the Office porch.
Please don't forget to purchase a Makah Recreation Use Permit for each vehicle while visiting the Makah Reservation.
Check in time is 1:00 pm. Check out time is 12:00 pm.
Day passes are available for purchase at the office for those who would like stay longer than 12:00 pm. Day Passes are $15.00/per car.
Campsites/RV sites can not be held for someone coming in later.
Pets are welcome in the camping field and RV sites. Please be respectful and clean up after your pets.
To be respectful to all of our campers – Quiet hours are from 10:00 pm to 6:30 am unless otherwise noted.
Generators may be ran between the hours of 8:00 am and 9:00 pm.
Tent/Dry Camping
At the Campground, we host a large meadow with undesignated spaces for 200-300 tents. All sites are first come, first served. Guests are welcome to have a camp fire at their site. Camping is allowed anywhere within the fenced area.
Please note that camping on the beach is not permitted.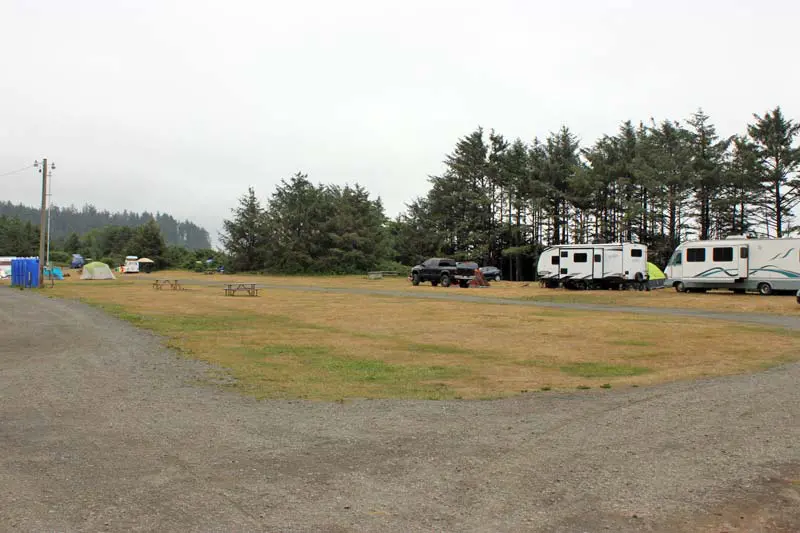 Amenities:
Bathhouse with free showers
Port a potties throughout the site that are maintained regularly
Scattered picnic tables
Some sites are in the trees close to the beach
Some sites have electrical hook up for an additional fee of $5.00 extra/per night
Rates:
$25.00 per night/per vehicle
$5.00 per boat trailer/per night
$5.00 extra/ per night – electrical hookup
RV Sites
We have ten (10) RV sites located at the south end of Hobuck Beach. The sites are available on a first come, first served basis. The RV sites have an amazing view of the Pacific Ocean and easy access to the beach. One tow vehicle allowed per site for no extra cost. No tent camping permitted on the South side of the resort, or on the beach.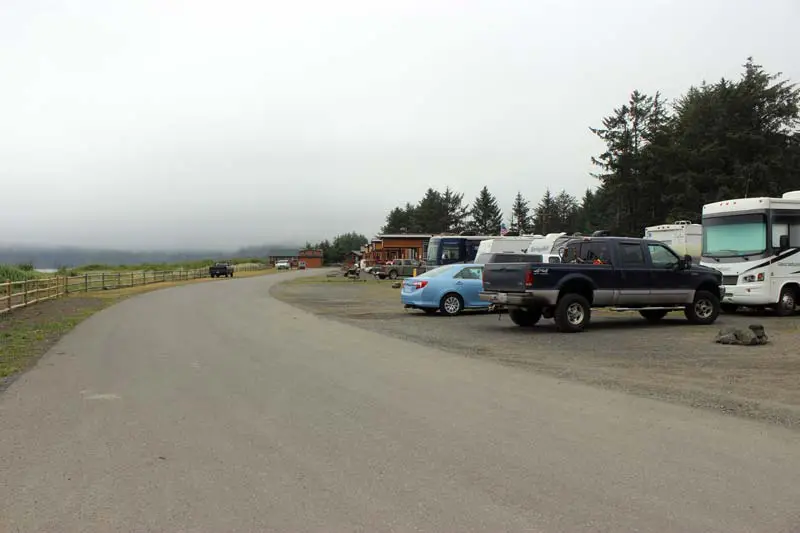 Amenities:
Full hookups
30 Amp, sewer, and water
Picnic table
Access to the bathhouse with showers
Pull through sites
Capacity for long vehicles
Rates:
$50.00 per night
$5.00 per boat trailer/extra car
All Prices Are Subject To Change. Please secure windows and doors of vehicles and cabins during your visit with us. Do not leave your possessions unattended.
Hobuck Beach Resort is not responsible for lost or stolen items.